Tour Vision Travel is the result of 20 Years of experience and ever since it has maintained within the Travel Industry fields of Air Ticketing, Pilgrim Tours, Leisure Travel, Corporate Travel, Meetings, Conferences, Worldwide Tours– simply it's our one Supplier one Solution approach.
Another Affiliate Company is M/S NEXUS Overseas Employment Promoter Registration HRD/3205/LHR/2012, working as leading supplier of employs in all categories for any part of the World.
Keeping our vision, "value for money & client satisfaction" as a compass. The number of passengers serviced annually today, is more than ten times higher than that we serviced on annual basis when we first started up. Through continuous investments in contemporary travel related technology and quality assurance, Tour Vision Travel has positioned itself today as one of the Top Ranked Travel and Tour Operating Companies in Pakistan, capable of meeting any Individual, Group, Organization or tour operator's requirement.
There are presently few competitors offering services similar to ours. However considering the pace of change and current growth rate of the tourism industry luring many companies into the sector, this may be short-lived. Hence there will be a need to not only firmly establish ourselves on the market, but also strongly differentiate ourselves from these other businesses.
Tour Vision Travel is one of the few organizations that can offer all over the world a full spectrum of tourism services with flexible and efficient solutions, as a one stop supplier. The services we provide are of a high standard as well as to save both time and money.
We invite you to share our vision and benefit from our expertise, professionalism, flexibility, personalized approach, strong purchasing power and comprehensive product portfolio.
In the following pages, we hope that we will give you an overview of our organization, history, services and you will give us the opportunity to examine together the areas where we could work on a fruitful and mutually beneficial basis in the future.
Bonded by the common desire to excel in this field, the board of directors has visualized the company to become a world-class provider of travel services.
The vision of the founder for valued and competitive services, development through long term partnerships and investment in technology and infrastructures, as well as the commitment to quality without compromises, remain intact and continue to lead the company's future steps.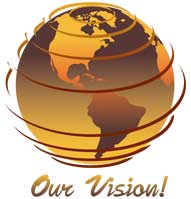 Efficiency, Flexibility and Quality Service with a Personal Touch, combined with strong purchasing advantages and Value for Money.
We're committed to offer competitive value for money and high level services in order to achieve total client satisfaction. We want to meet and exceed all business clients 'goals and objectives, strive for excellence in quality, integrity, professionalism and value in all we do.
The Company offers packages in the most sought after international tickets, passport and visa assistance, pilgrim tours, inbound and outbound tours as well as to the most popular destinations Worldwide.
We want our partners and ourselves to grow profitably in our respective country, through thorough market analysis, continuous product development, aggressive yield management and prudent financial risk monitoring.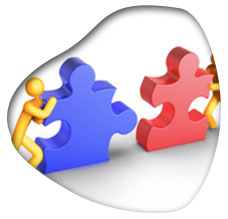 Our Contracting & Planning Department main objective is to negotiate best possible rates at very competent properties. The Department will exert all efforts to keep you up to date to all the new destinations, properties & venues to ensure that our partners are always the first to learn about what is new worldwide.
Quick Turnaround of Replies
At Tour Vision Travel we give a commitment to quick replies. Individual and group requests are replied to within 24 hours dependent on the season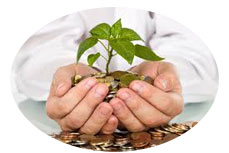 In Tour Vision Travel nothing is left to chances, a Project Manager is assigned to each project and a full minute by minute Action Plan is drawn in order to guarantee full accuracy of all agreed upon programs. Senior Management personally either escort important functions or are on call 24 hours a day to support perfection.
Professional Management Reporting
Proper analysis and aggressive negotiations can never be achieved unless you are able to technically manage your data. Reports will be produced at the intervals to our customers specify in hard or soft copies.